BRUXIE BRINGS SIGNATURE WAFFLE SANDWICHES AND CHICKEN TENDERS TO LONG BEACH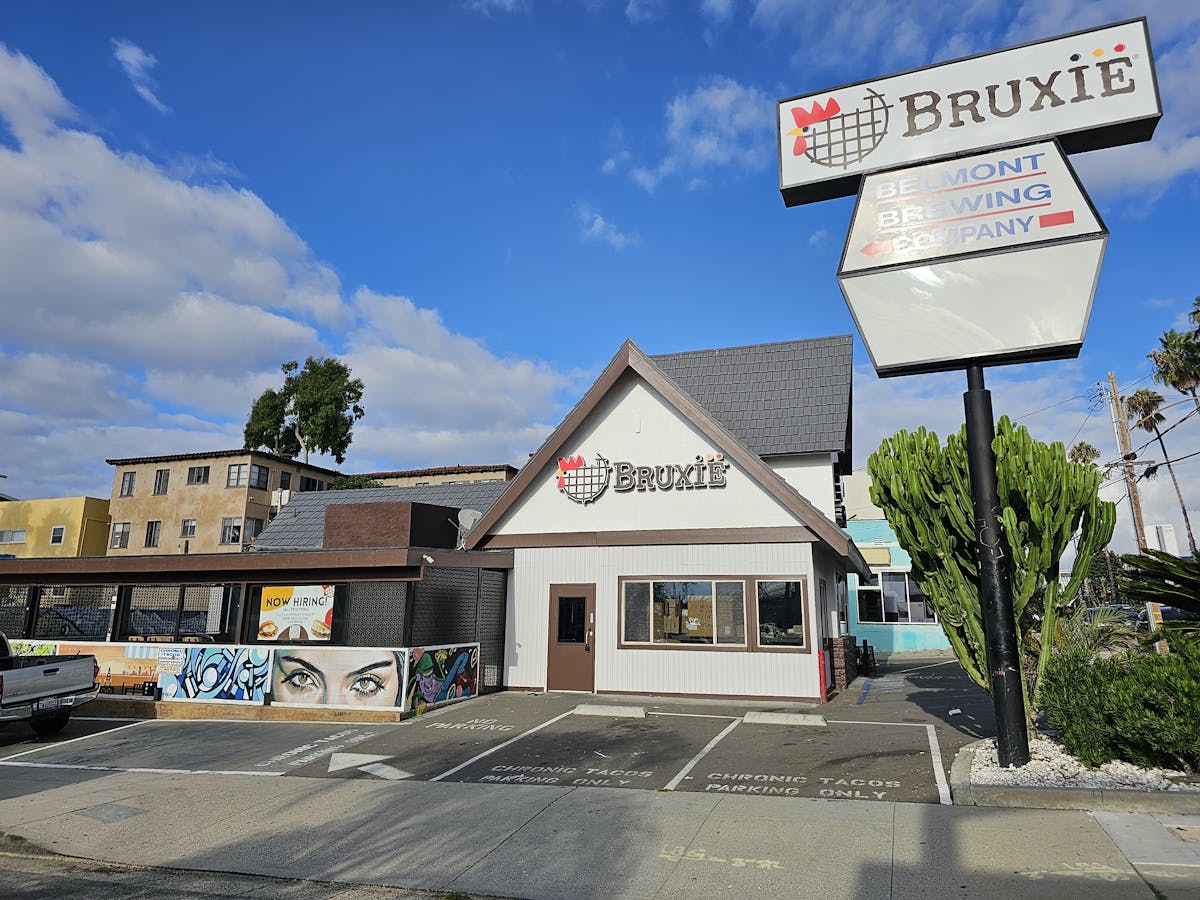 Long Beach, CA (October 10, 2023) – Bruxie, Southern California's beloved culinary- casual concept known for its inviting atmosphere and famous chicken tenders. hand-crafted waffle sandwiches and artisan custard shakes, will debut in Long Beach, California, later this month. The Long Beach restaurant will be the seventh Bruxie in Southern California, joining existing restaurants in Orange, Brea, Costa Mesa, Santa Monica, North Hollywood and El Segundo.
"We are thrilled to join the community of Long Beach, the home of the Queen Mary, the Aquarium of the Pacific and the Grand Prix" said Scott Grinstead, CEO of Bruxie. "We are excited to share the Bruxie experience with the people of Long Beach, and look forward to sharing our unique menu, cool vibe and personalized service with our new neighbors."
Bruxie Long Beach continues an exciting season of restaurant expansion for the brand. Bruxie will open its second location in the Southeast U.S. in Atlanta, Georgia later this year and will continue to expand in California with two more locations planned for Santa Barbara and Davis early in 2024. Bruxie currently operates seven restaurants in the U.S., including six in Southern California and one in Athens, Georgia.
"Long Beach's unique blend of urban amenities and coastal charm, and its desire to welcome people from all walks of life made the community the perfect location for Bruxie," Grinstead added.
Since 2010, Bruxie has combined a friendly atmosphere with an innovative chef-driven menu that utilizes fresh ingredients, proprietary recipes, and creative culinary ideas to deliver an elevated "culinary casual" dining experience. Bruxie's menu features unique waffle sandwiches, righteous chicken tenders, hearty salads and artisan shakes made with real Wisconsin custard. From handmade sauces to Belgian-inspired waffle batter, every menu item at Bruxie is sure to be fresh, flavor-packed and cooked to perfection.
Bruxie's new restaurant will be located at 3870 E. Ocean Blvd, Long Beach CA 90803. To learn more about the brand's unique, quality-driven menu, visit www.bruxie.com and follow the brand on Instagram, TikTok, Facebook, LinkedIn and Twitter.
About Bruxie
Bruxie is a "culinary casual" restaurant concept known for its inviting vibes, personalized service, and innovative menu offerings, including our famous waffle sandwiches, righteous chicken tenders and artisan custard shakes. Since its founding, Bruxie has gained widespread recognition and popularity as a chef-driven concept offering bold flavors, fresh ingredients, and unique chicken and waffle creations truly unlike anything else out there. Uniquely stationed at the top of the fast casual segment with high-quality food and a welcoming dine-in environment complemented by outstanding service, Bruxie invests in the best people, processes, and ingredients to ensure guests have a memorable experience with every visit. No longer California's best-kept secret, Bruxie's unmistakable attributes and defining characteristics are paving the way for a growing coast-to-coast footprint. For more information, visit www.bruxie.com.
Media Contact:
Julia Thomas
julia.thomas@seesparkgo.com
706.254.8794